Featured Card
"I Love you 3000"
I created this card to commemorate one of the most famous Marvel romantic relationship: Tony Stark and Pepper Potts. While there was always friction in their relationship, in the end he loved her 3000.
For more clever cards for every occasion, check out the full range here.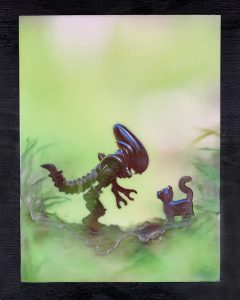 "The Secret Keeper"
We will never know which alien is the true master secret keeper: the xenomorph or the flurkin. But its always fun to speculate!
This 12″ x 9″ encaustic piece is a multi layered homage to some of the toughest aliens in the galaxy!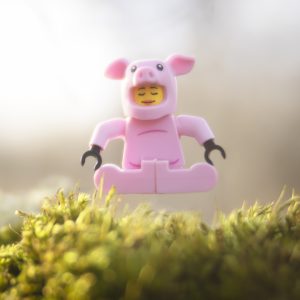 Next Creativity Workshop begins March 20th!
I know how hard it can be to keep the creative energy flowing, especially in the middle of a global pandemic. But what happens when you surround yourself with a dedicated group of creatives? Everyone of them interested in growing, learning and sharing just like you? Magic happens! Learn about this super fun opportunity here!
"I have taken other classes on creativity but something about your approach is completely different and I "see" now what's been missing in my photography." Jane S., January 2021
"Shelly is amazing! Besides being a highly technical photosmith, she has mastered the ability to evoke emotion and life from all of the little plastic characters I make! She has provided heartbeats and soul to many a toy and she is a collaborative Juggernaut when it comes to sharing and developing great ideas."
– Guy Himber,
CrazyBricks