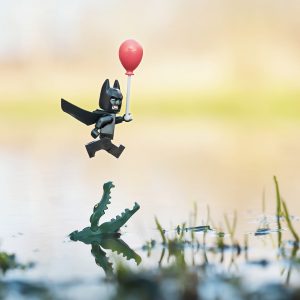 "To the Bat Cave!"
Batman has always laughed in the face of danger!
For more clever cards for every occasion, check out the full range here.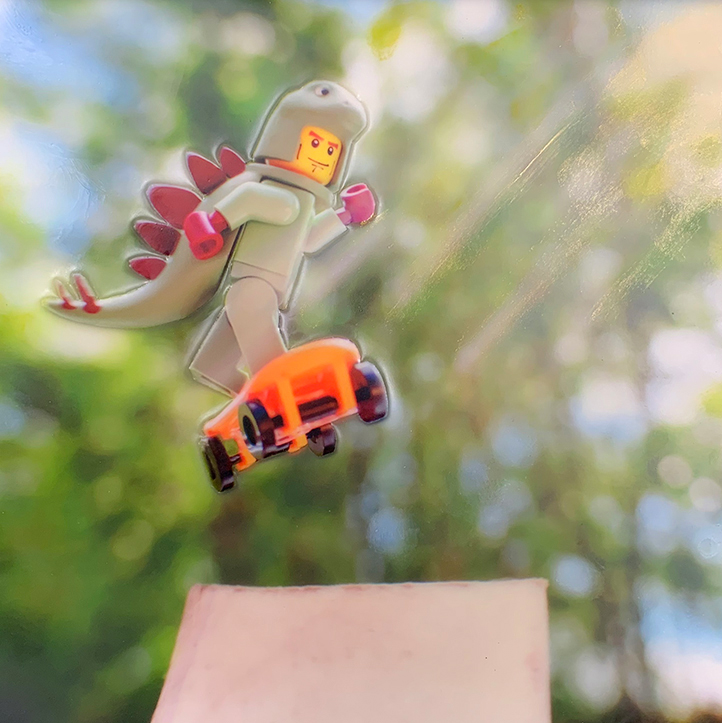 "Skate or Die (out)"
Maybe this is the real reason the dinosaurs died out – they forgot how to have fun!
To look at other unique encaustic images please check out all the choices in my shop. If you're interested in how I create these fun twists on a traditional photograph, you can find a step-by-step look at the process here.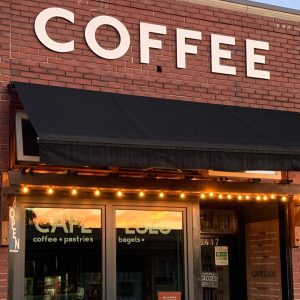 Cafe Lulu, October – November, 2020.
I'm pleased to announce that Cafe Lulu will be showing my work at their wonderful community coffee shop during October and November. Because of Covid-19 there has been little opportunities for me to share my original pieces. I'm grateful for this rare opportunity to show and sell my work. Please stop by and enjoy a delicious cup of coffee, a locally sourced pastry and get an up-close look at the originals.
Cafe Lulu is located at 6417 Latona Ave NE, Seattle, WA 98115
"I'm a professional photographer and I try so hard to come up with something impactful to shoot. Then I walk in this coffee shop and there's LEGO people going on adventures. And I realize how the most impactful things can be, like, what you're doing. That's amazing."
–
Jay Toups
"Shelly is amazing! Besides being a highly technical photosmith, she has mastered the ability to evoke emotion and life from all of the little plastic characters I make! She has provided heartbeats and soul to many a toy and she is a collaborative Juggernaut when it comes to sharing and developing great ideas."
– Guy Himber,
CrazyBricks