Ever since 2019 I've been associated with the Lensbaby company as a brand  Ambassador. This is an association I'm proud of because these lenses are fabulous and they're integral to the creation of my unique art form.
If you're not familiar with Lensbaby, they're a line of fine art lenses used in creative photography. The different effects created by each style of lens allows photographers to create interesting and unique effects in camera. Using these lenses allows me to create a magical world filled with little plastic characters embarking on fabulous adventures.
I thought I would take a moment and show you a few of my favorite images from each lens. If you would like more information about which Lensbaby lens is right for you, please reach out here. I know from past my own experience its hard to know which lens to use to capture the right effect. Since Ive used almost all of the lenses, I would be happy to meet with you either in person or over Zoom  figure out either the best lens for you. Please reach out to me via my Contact page and we will find a mutually convenient time to chat.
Sweet 35
This my favorite lens and the one I usually start with first. I love the sense of motion I achieve with edge blur. So when Im looking for an action photo, a sense of water flowing or a ship launching into space, this is the lens I will grab.


---
Sweet 50
For many of the same reasons as the Sweet 35, I love the Sweet 50. The biggest difference for me between these two lenses is the amount of edge effect and how much of the scene I can capture. Because this is a 50mm lens I can get closer to the subject, and they fill the frame differently.


---
Edge 50
I will freely admit that when I first purchased the Edge 50 I wasn't impressed. This lens is designed to create a 'toy photo' effect by creating a slice of focus across the focal plane. Because I use toys as my subject and they already look like toys, I thought the effect was a little redundant. But then I discovered the Edge super power.


---
Edge 80
Much like the Edge 50, the Edge 80 creates a slice of focus across the picture plane. But since the focal length is longer, there is more lens compression. For my style pf photography this shows up in a background that is a little less distinct and a little more dreamy. Just the way I like it!


---
Twist 60
The Twist 60 is based on a classic Petzval lens. This lens gives a curved bokeh around the edges of the composition. I can control this distinct look by choosing either macro filters or macro convertors to focus on my small subject matter. The samples Im showing here use the macro convertor for a less distinct look.


---
Soft Focus II
The Soft Focus II lens is a new lens to my kit. This lens gives a dreamy quality to the images. When I use the special effects filters I can create interesting artifacts in the highlights and shadows. I find this lens really creates an other world feel to my images. Which when your primary subject is toys…that's not a bad result.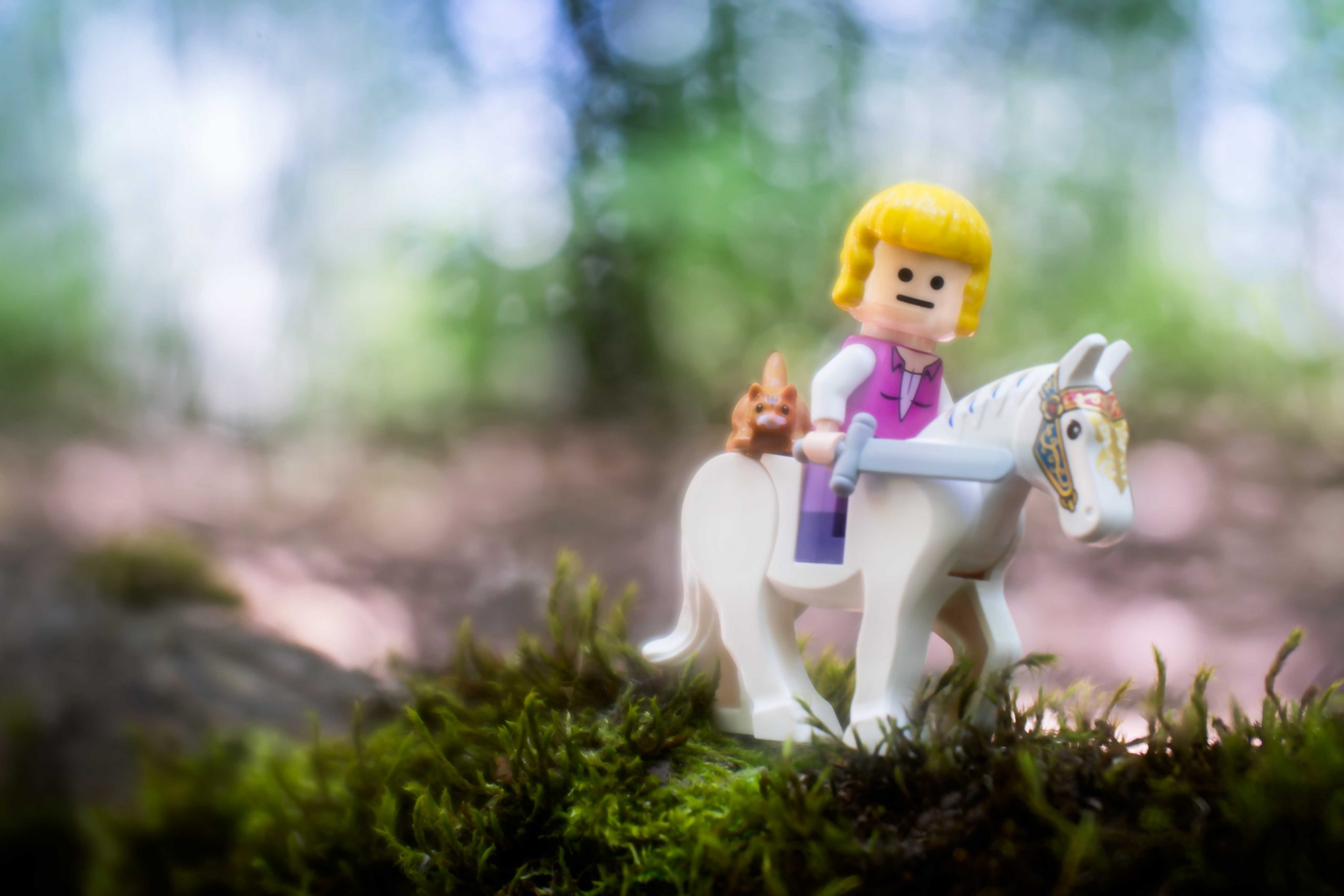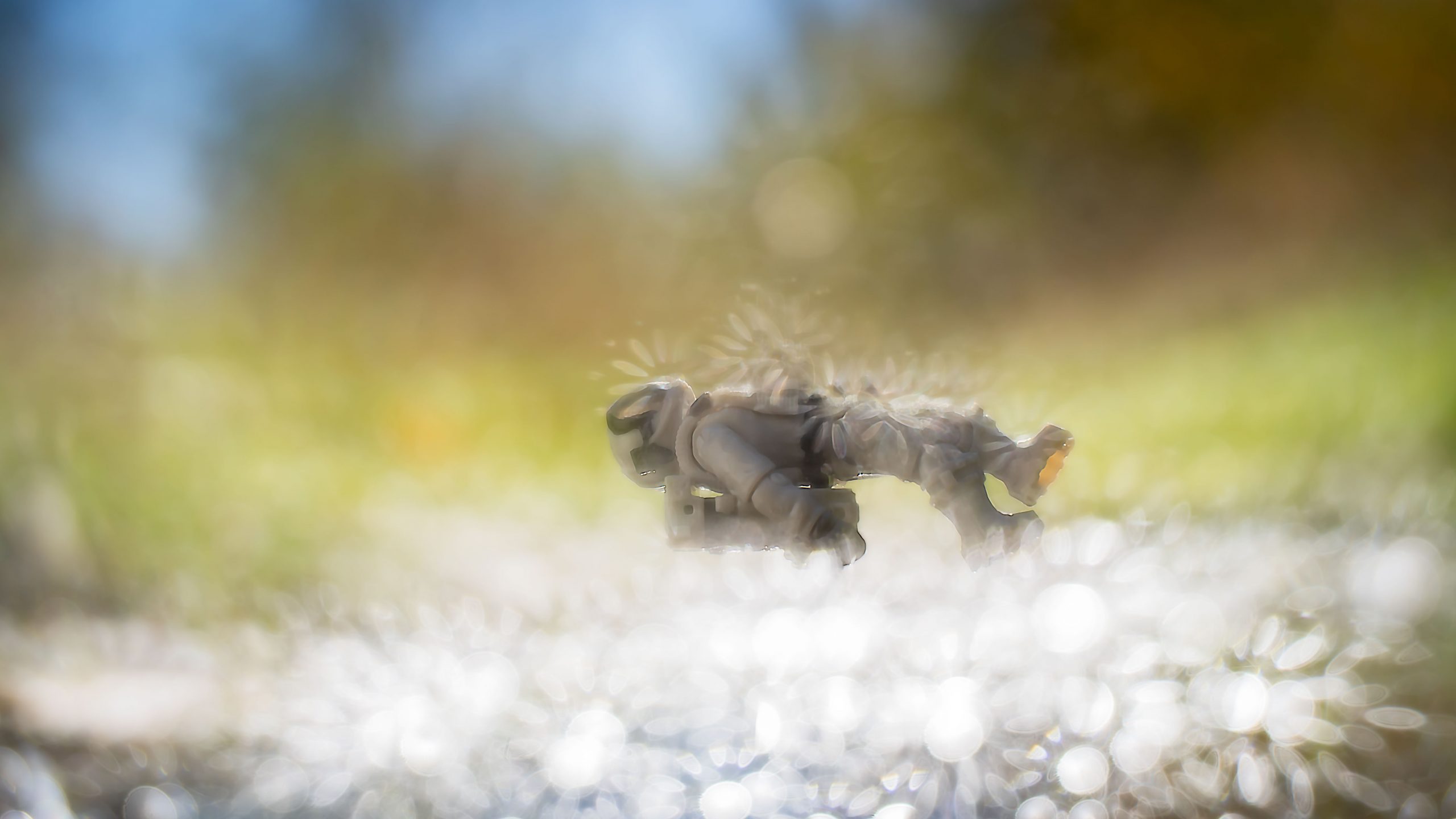 ---
Conclusion
Thank you for reading about my Lensbaby lenses and how I use them. I continue to be attracted to the Lensbaby line of art lenses because they allow me to create the painterly style that is the basis of my encaustic wall art. I love to enter this magical world I can create. This world that sits somewhere in my imagination that photography and these creative lenses allows me to access.
If you're interested in these lenses you can use my referral link, wCorbett, at Lensbaby.com for a 10% discount on your order. I occasionally offer workshops where I help interested photographers with both their toy photography and their Lensbaby lenses. Sign up for my mailing list (on the home page) to be the first one to find out when these are offered.
Thank you!