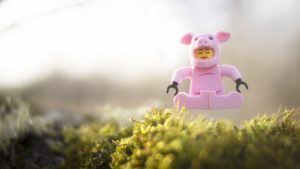 Do you love toy photography? Do you want to connect and learn from other toy photographers? Then I invite you to join me for a super fun and inspiring 12 week workshop where we explore where ideas come from. Learn and grow with fellow creatives through creating and sharing your toy photograph in a supportive and encouraging space.
I know how hard it can be to keep the creative energy flowing. Stay motivated can feel insurmountable!!  But what happens when you surround yourself with a dedicated group of creatives? What would happen if you developed the skills to stay motivated with an endless supply of ideas? What would you create then?
This really has been the most amazing 12 weeks, and was so much more than a "toy photography workshop".  It has given me so much to think about and so many ideas to explore, and I can't wait to continue the journey. – Chellie, March 2021
The Workshop
The Idea Factory is a 12 week workshop that delves into 12 different ways to generate ideas and express yourself. A few of the topics that will be covered in our time together include:
Where do ideas come from?
How can play have a positive effect on our lives.
How to connect deeply with your audience.
Gain confidence in your photography skills.
Learn to appreciate the inevitable ups and downs of the creative journey.
Step into your creative power.
Play and creativity are important to our overall happiness with life. But often we overlook them as we meet the daily demands of life. What happens when you allow play to be a priority? Can you build resilience to the daily stresses of life by creating a dedicated creative practice?  What will happen when you let your inner child come out to play?
During our 12 weeks together we will also explore:
personal values and how they shape our creations
the importance of setting aside time and space for yourself
various tools and exercises to help your get unstuck
why we create
connecting with our inner child
I learnt so much about my ability and about my creativeness through out the workshop as well as finding out that I have so many ideas inside me… – Nicole, March 2021
I look forward to going on this exciting journey with you!
"I have taken other classes on creativity but something about your approach is completely different and I "see" now what's been missing in my photography." Jane S., January 2021
The next session starts September 28th, 2023 at 2:30pm PST. This will be a six week abbreviated workshop focusing on skill building. We will met every other week via zoom. You can sign up here. If you would like to schedule a 30 minute conversation where I will answer your questions, please contact me directly.