You can purchase Shelly Corbett original prints in one of two way: a traditional paper print or a unique mixed media wall piece.
Traditional Prints
Traditional prints are created using Epson archival inks on Canson's heavy weight PrintMaKing Rag. This acid free paper, combined with archival inks, creates a stabile and long lasting image.
Images are available in traditional photographic sizes such as:
8 x 10
11 x 17
16 x 20
and additional sizes by request
If you would like a quote on a larger print, please submit your request through the contact form.
Encaustic Prints
Many images are available as mixed media wall pieces. I use a technique where I combine encaustic medium with pastel pigments and oil paints to create a unique wall hanging. By adding traditional painting techniques I blur the line that divides painting from photography. Many of the pieces also have a dimensional quality by adding multiple photographic layers or removing the encaustic medium from certain areas.
Each encaustic piece is unique and created by me. Sizes begin at 8″ x 8″ inches and can be printed as large as 24″ x 32″. Because each one is made to order, you're welcome to browse through my selection of cards and choose an appropriate image. Please contact me directly for more information regarding size availability and pricing for your favorite image.
Encaustic Process
Each unique encaustic piece begins with a prepped substrate and the base photographic image. This base image is adhered to the stiff substrate (in this case wood) using archival glue. For pieces with multiple layers a second image is cut out and glued to the image with a archival 2-ply board in between.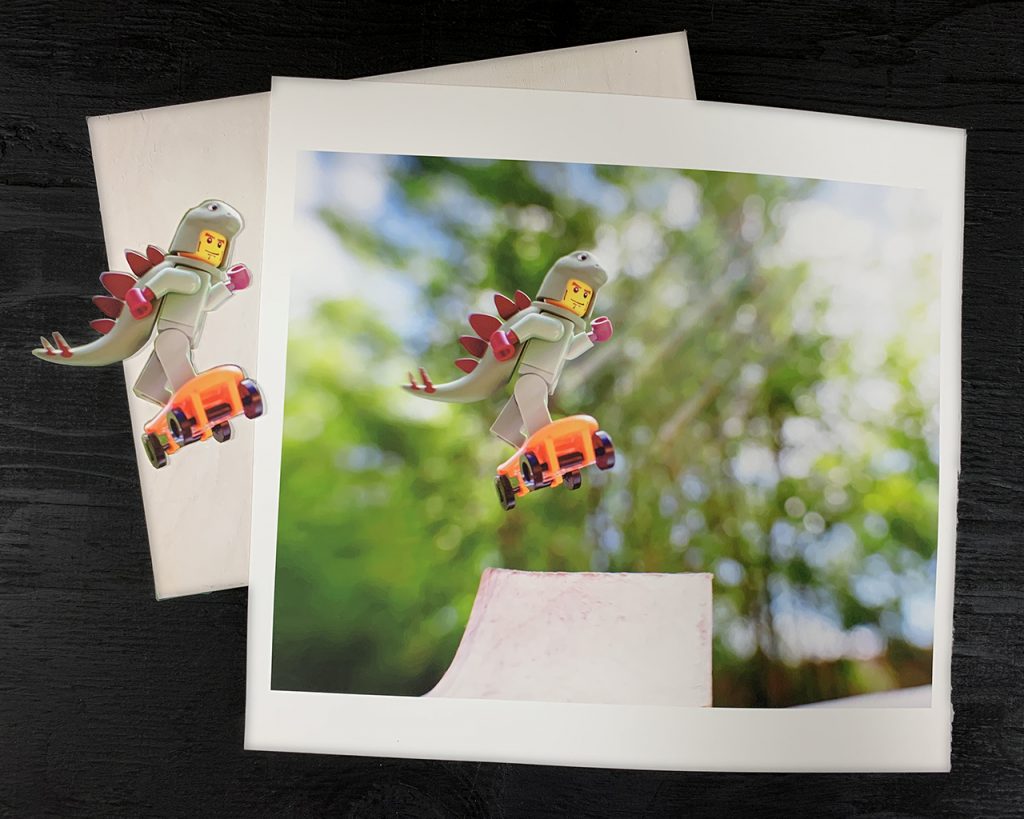 The next step is adding a little color to the photograph. I use pan pastels to bring up color in areas that will be obscured by the encaustic medium. This is often light colors like blue and pink. But I will also add white and bring a painterly feel to the greens as well. This is a chance to get creative and have fun with the process.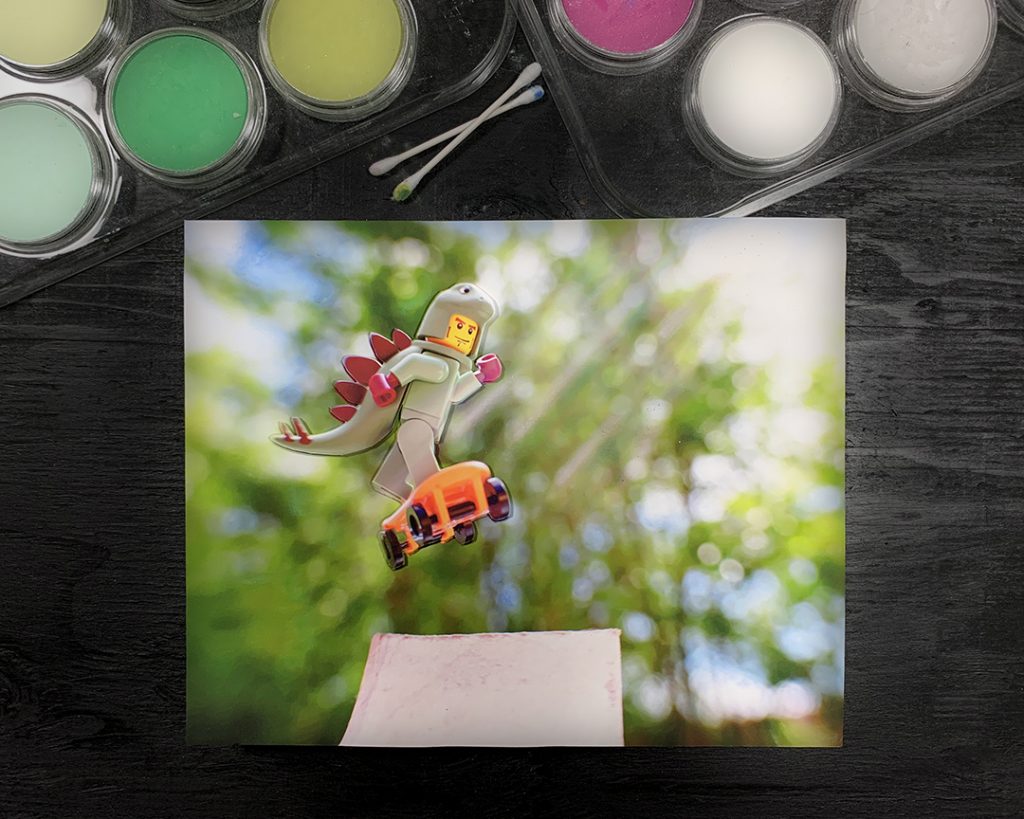 The next step is my favorite part – layering on the encaustic medium. I melt the medium on a hot plate and then paint it directly onto the photograph. I add several layers of medium, fusing between layers. In plain english – I'm melting the wax into the photograph; fusing the wax with cotton fibers of the paper and each additional layer.)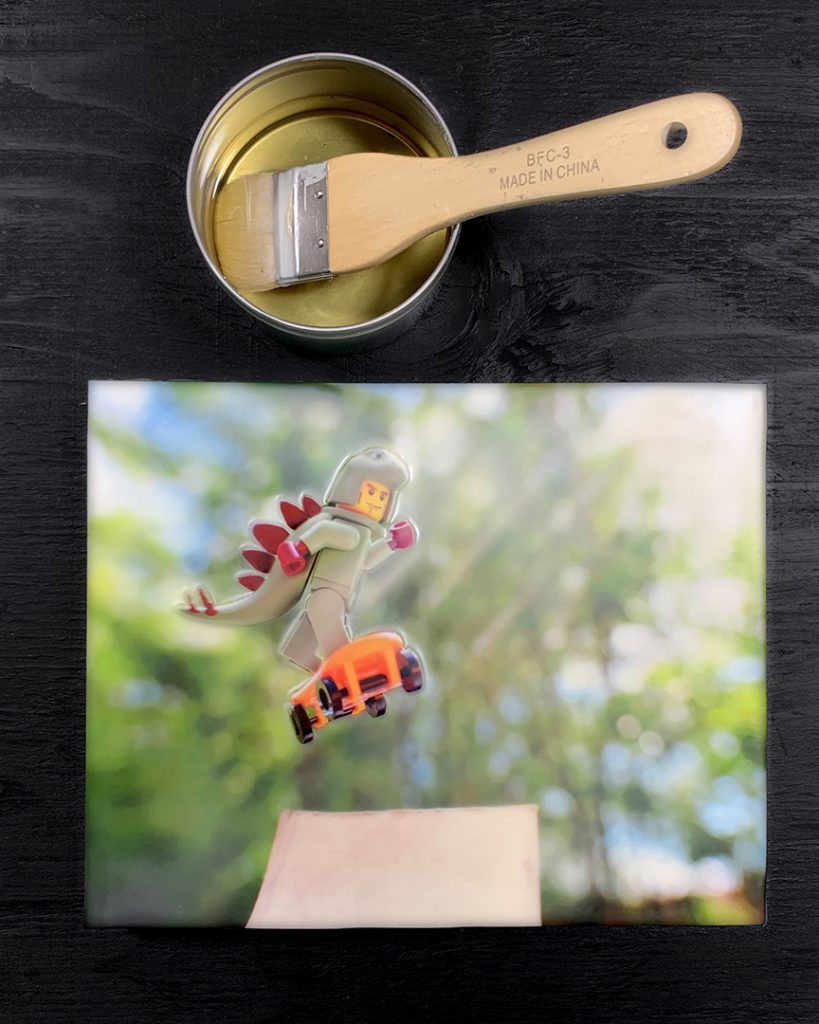 Once the encaustic medium is cured its time to get creative with the surface. This can include carving out excess wax, adding oil stick paints to blur the line between painting and photograph even more, or adding surface texture such as sand or even text! One of the many fun reasons I love working with encaustic medium is its flexibility. It inspires creativity and play.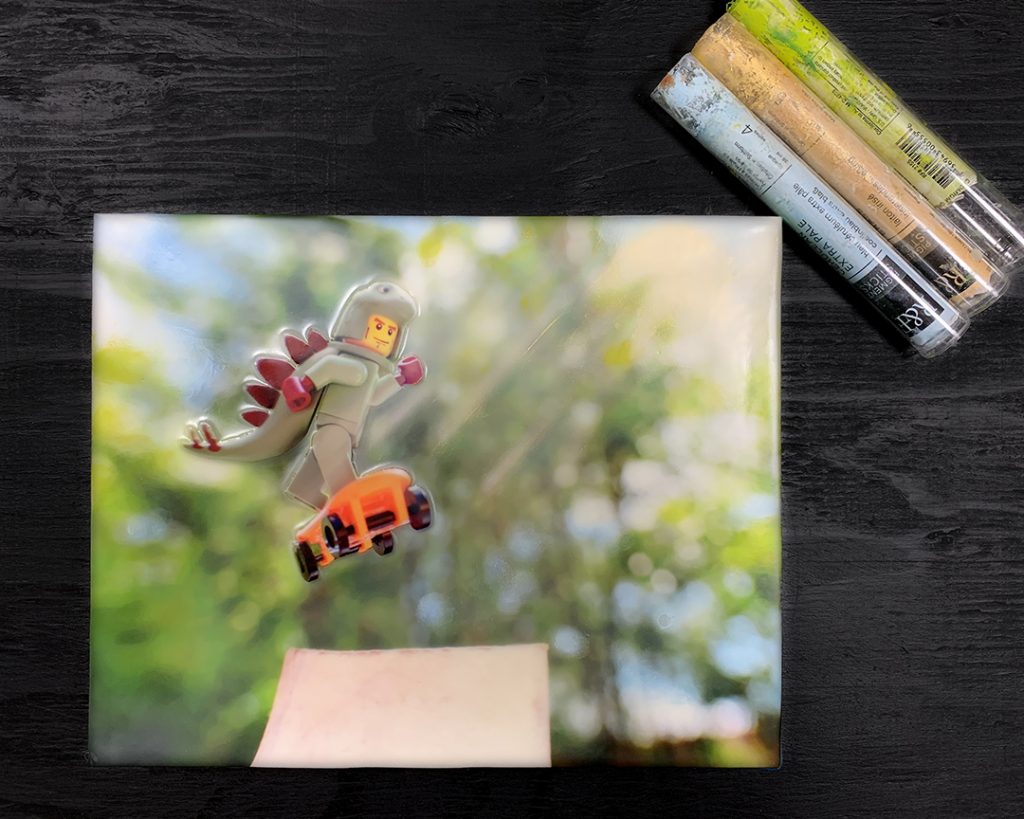 The final step for each finished piece is staining the edge. I remove the tape that protects the edge of the wood from the wax and sand it smooth. Then I paint on several coats of a water based stain chosen to accent the image. These colors range from a wax only finish to black depending on the image and the wishes of the customer.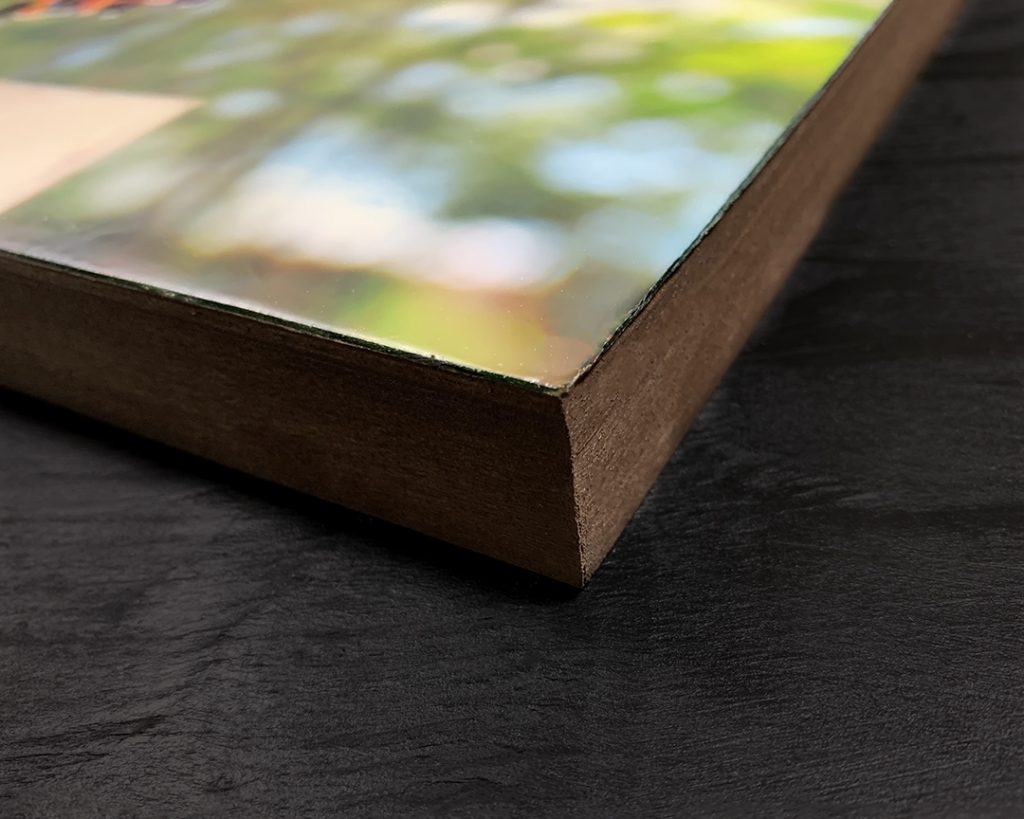 Final image!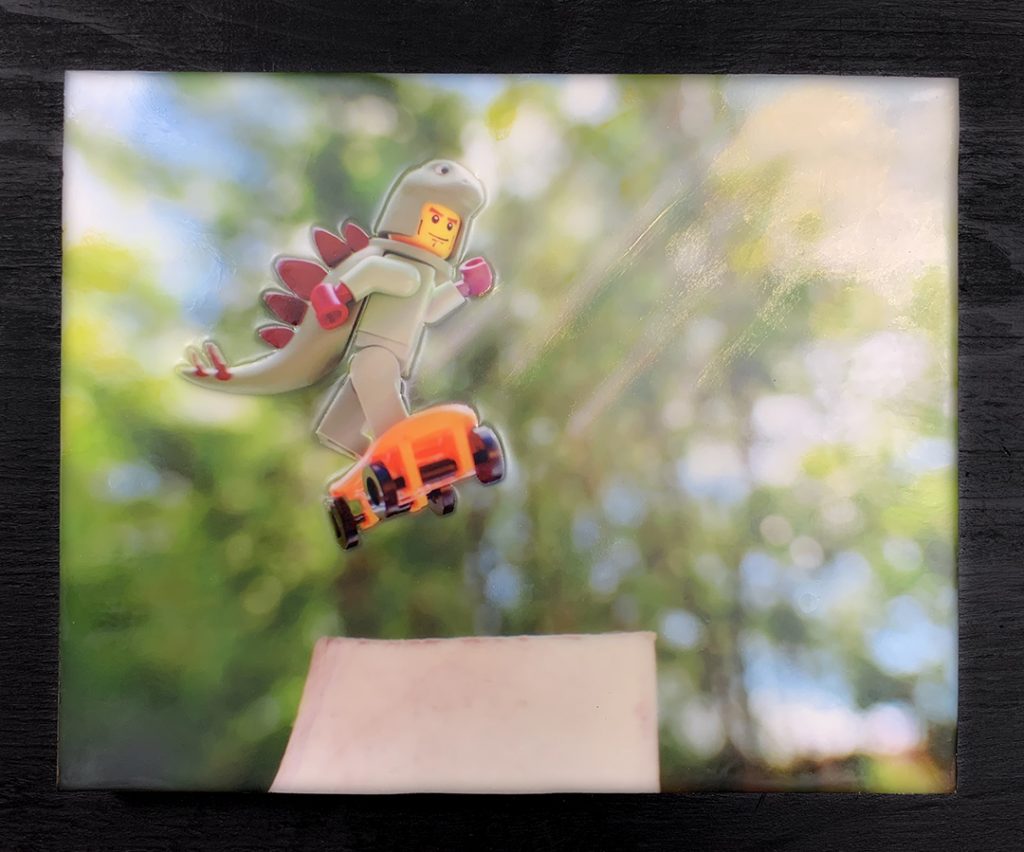 Custom Orders
Many of my images are available as unique encaustic wall pieces. If you would like to commission an existing image in a specific size, please reach out via my contact page and we can discuss the details of size, edging and specific images. I'm always happy to entertain special requests.