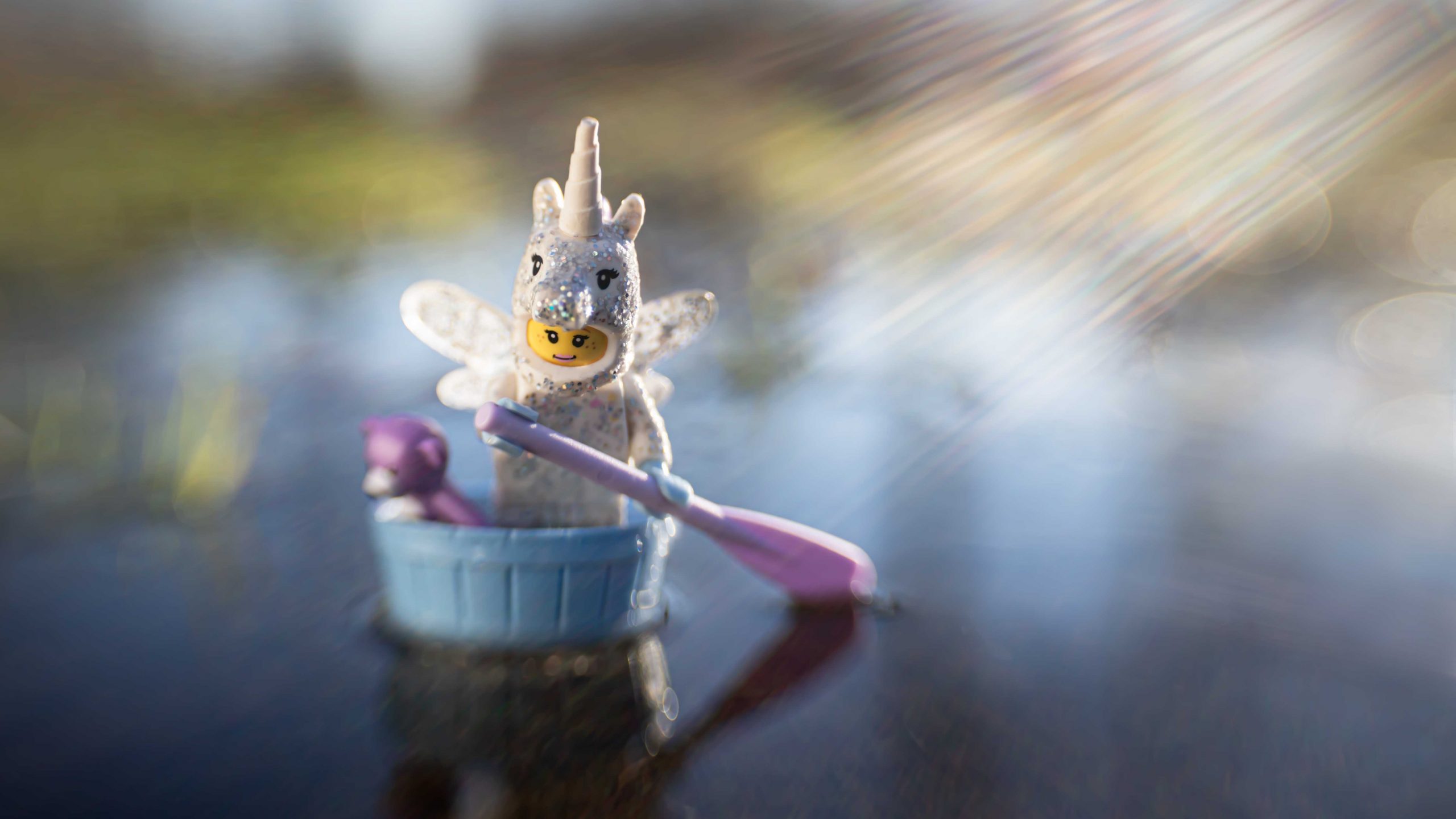 Hello, my name is Shelly Corbett and I've been a toy photographer for the last 10+ years. If you've made your way to this page, you're probably curious about who I am and what makes me tick. Pretty weighty questions, but I will see if I can satisfy your curiosity.
The light bulb moment
I'm a long-time art photographer residing in beautiful Seattle, Washington. While I've been a photographer for my entire adult life, I credit toys with pulling me out of a nasty mid-life course correction. I had my second child late in life and his birth sent me into a tailspin which caused me to lose all interest in photography. It wasn't until a friend started photographing minifigures at one of our frequent LEGO parties that something clicked. This light bulb moment marked the beginning of my return to photography and understanding of the importance of play in my adult life.
Finding joy!
Honestly being a toy photographer has helped me to a find real joy in life. It's taken me places I never dreamed of: Sweden, Australia, the grand opening of LEGO House, and multiple toy photography meetups in the United States. With friends I founded BrickCentral on Instagram, the StuckinPlastic blog and The Toy Photographer's Blog. Each of these platforms has helped to shape the toy photography community of today. I was one of the earlies photographers The LEGO Group reached out to help with their social media campaigns. While working with The Mother Ship (otherwise known as The LEGO Group) was fun, I quickly realized that commercial photography isn't a skill I want to develop.
Of course, this didn't stop me from being a LEGO Ambassador for multiple recognized fan media groups including, StuckinPlastic, Toy Photographer's Blog and the Women's Brick Initiative. I will always look back on my time as an Ambassador to The LEGO Group with fondness. Especially that wonderful weekend in Billund, Denmark where I was able to meet all my LEGO hero's! But somewhere along the way, something happened. I realized that toy photography was so much more than a single toy line. It is a form of communication, a natural storytelling medium and a terrific way to connect with my inner child.
Important life lessons
I've learned many important life lessons from this incredible journey. Here are a few:
Creativity IS play
Connecting to my inner child has healed a lot of past traumas
I can use toys to connect to my audience since we all have some connection to toys
Toys lend themselves to telling stories
I can express my emotions through my toys
Self-portraits are easier when I use a toy as a stand in
Taking photos of toys makes me happy.
And so much more!
Because of how much toy photography has given to me I want to turn around and share these lessons with others. Therefore, I've transitioned to sharing this knowledge through my on-line creativity workshops. I want to bring the joy of toys, toy photography and creativity to a new wave of toy photographers. I started with The Idea Factory, a 12-week idea boot camp. But has since grown to over six different workshops, each one exploring a different theme and form of personal expression While I'm always available to help with the technical aspects of toy photography, I encourage my attendees to also consider why they creating as much as how.
Becoming a Lensbaby brand ambassador
Another amazing stop on this wonderful roller coaster ride of toy photography fun is becoming a LENSBABY brand Ambassador. This support has allowed me to deliver my message of toy photography fun to a broader audience. Plus, their art lenses fit my pictorial style of macro photography. The images I'm able to create with their lenses help to give my encaustic 2D pieces the painterly feel I'm looking for. I love playing and creating with this fun line of camera lenses.
If you're interested in learning more about toy photography, please check out my community run blog Toy Photographers Blog. If you want to explore creativity through the lens of toy photography (see what I did there?) then check out my on-line workshops. Of course, I love connecting in person too! Look for me at one of the many art, LEGO or geek conventions where I exhibit and sell my unique art and blank greeting cards. Or simply join my mailing list (return to main page for sign up form) for occasional mailings about creativity, toy photography tips and upcoming shows.
I look forward to connecting with you soon!
Shelly 
September, 2022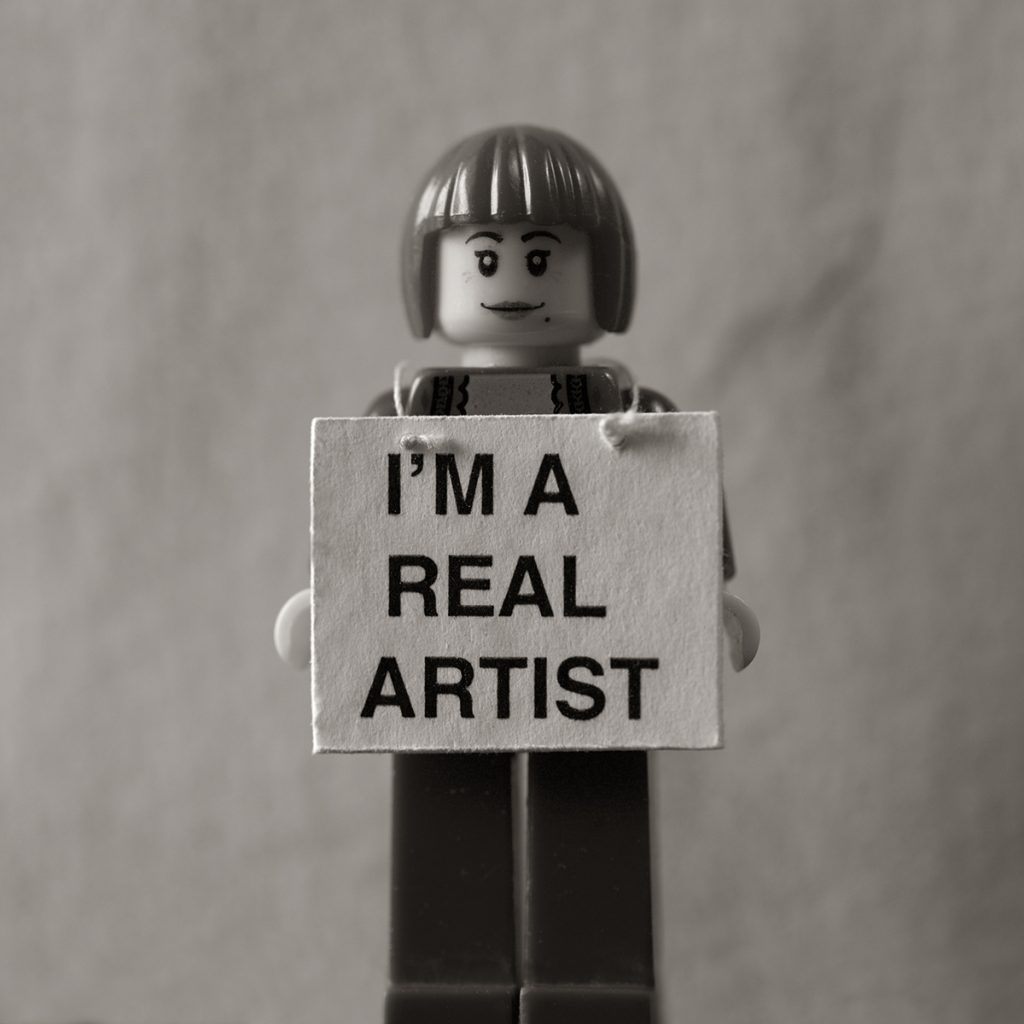 Corbett's images have been featured in PopInsider, Geek Wire, Huffington Post, Petal Pixel, Evening Magazine, Bricks Culture, Bricks, Brick Journal, The Toy Chronicle, Shutterbug and Seattle Refined.